TravelWise is an ongoing project with a set of practical actions that aim to improve road safety and promote sustainable school travel journeys. It is a partnership between Auckland Regional Transport Authority, North Shore City Council, and the school. Our school is committed to safe, active and sustainable travel to and from school.
The benefits include:
• Reduced traffic congestion at the school gates, this improves safety for all children.
• Reduction of polluting car emissions in the environment.
• Helping children learn road safety skills and become familiar with their community.
• Improved engineering infrastructure to promote walking/cycling within the school zone.
• Encouraging walking/cycling to improve children's fitness and health.
• Encouraging walking/cycling to ensure that children arrive alert and ready to learn.
For more information about Travelwise & The Walking School Bus visit the Travelwise Website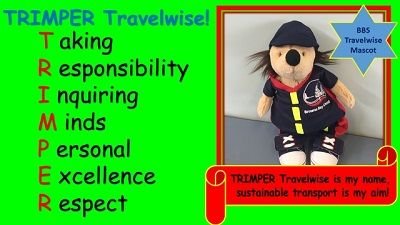 Our Travelwise Team Walking School Bus Sustainable Transport Options