School uniform is compulsory for students at all year levels across the school.
Sample garments are held at the school office, visit the office if you would like to come in and check them for size.
You can make uniform orders directly from the Argyle website - argyleonline.co.nz
For other inquiries please contact the school office - bbs@brownsbay.school.nz or phone (09) 479 4301.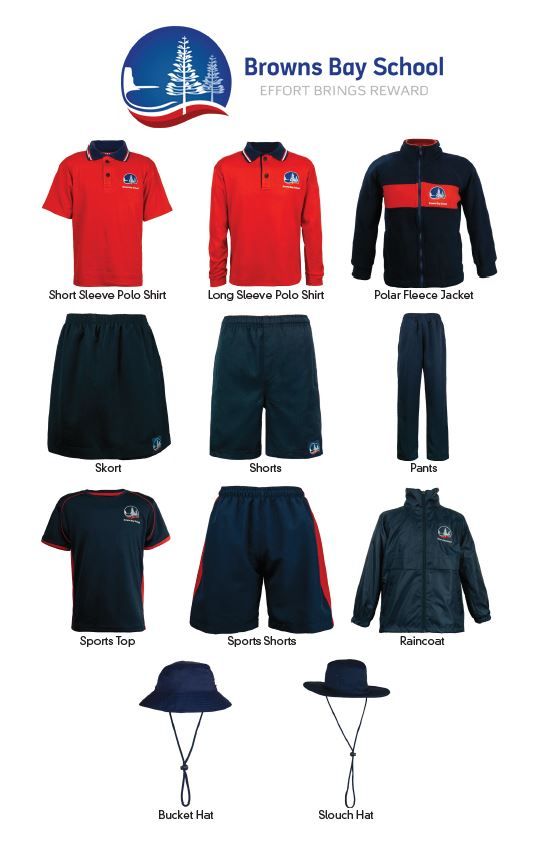 The Browns Bay School uniform is available to purchase from Argyle Schoolwear online, go to www.argyleonline.co.nz and select Browns Bay School under Shop ArgyleOnLine. For direct access click here.

Orders can be placed at any time online. Customer service is available 24/7 via phone 0800 110059 or the online Answer Bot (click the help button on the bottom right of the page). Argyle's live chat team are also available to assist Monday to Friday 8.30am to 5pm.

To find the correct size, follow the size guide online www.argyleonline.co.nz/measuring-tips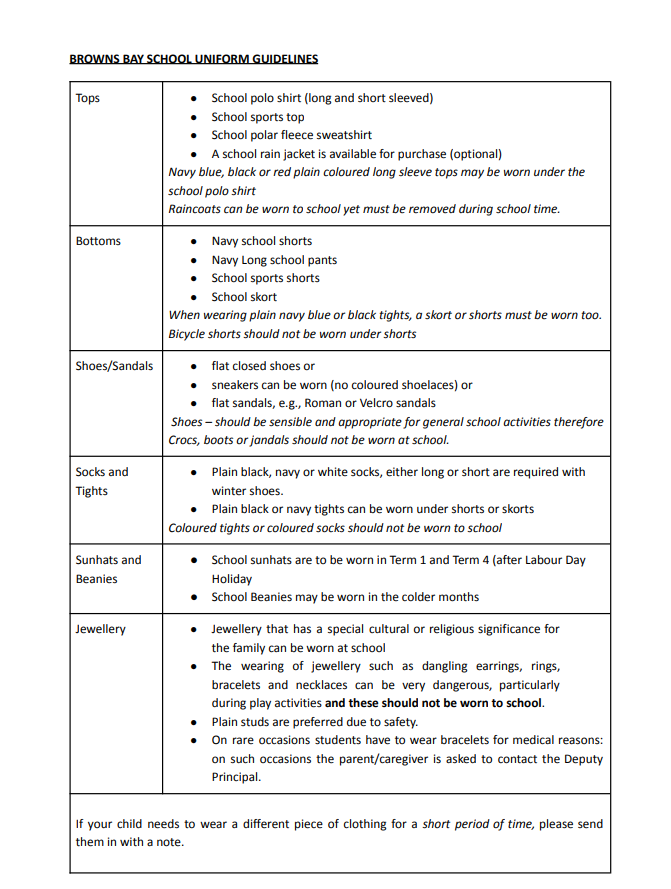 For more information about ordering online, WINZ quotes, sizing, delivery and returns, check out the FAQ page www.argyleonline.co.nz/faqs