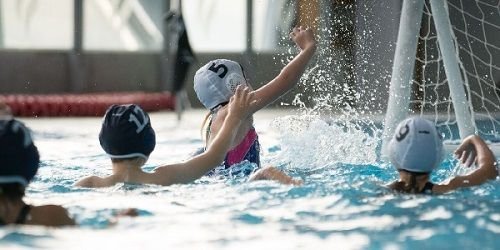 Flippa Ball Term 1 & 2 2021
Flippaball is a junior form of waterpolo and is available for Y4 - Y6 children. It is played at the Millennium Centre (deeper water 1.2 -1.3m depth) The games are played on a Sunday afternoon.
Players must be confident in the water.
The League is run by North Harbour Waterpolo (for more info refer to the website) http://www.northharbourwaterpolo.co.nz/
Children play in the Flippball league Y4, Y5 & Y6
It is divided into 2 semesters corresponding with school term times ( Terms 1&2 and Terms 3&4).
Competition commence Sunday 21st February - 11th April (no games Easter) for the 1st term, and Sunday 9th May - 4th July for the 2nd term. No gear is required, apart from their own swimming togs.
Game times run between 1pm - 7pm.
Parents are needed as coaches and managers. Teams must have a coach and or a manager to be able to register.
Flippaball League teams are organised based on experience/ability at the start of each semester and are very dependant on the numbers that register. If required, a trial will be held.
If your child is interested in playing Flippaball please read the information link before you complete the online registration form.
REGISTRATIONS ARE NOW CLOSED FOR TERM 1 & 2
Year 4 - 6 Information Term 1 & 2 Year 4-6 Registration Form Term 1 & 2
Remember to always play fair ...... Click here to see the fair play code of conduct that we expect at BBS!