BBS Kindo Shop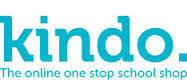 Browns Bay School uses Kindo Online Shop for making payments. The shop is open 24/7 making payments easier for everyone. We are confident that it will quickly become your preferred method of payment and encourage you to set up your family account online now.
To get started, simply set up an account. You will only need to set up your account once, and if you currently use EzLunch then you will be able to use the same account. Once you have your account set up you will be able to experience how easy it is to pay for and keep track of School Donations, sports team registrations and fees, class trips, camps and much more. New listings will be loaded throughout the year as different options become available.
Setting up an account
Creating an account is easy!
Click on the following link https://shop.tgcl.co.nz/ for the online shop home page.
Click on the resgister button and fill in your details and your child's/ren's details.
Top-up your account
There are three ways you can choose to top-up your Kindo account.
Bank Transfer No fees.
Allow 2 days for processing.
Account 2-account No fees. Instant transfer.
Credit/Debit Card 50 cent charge + 2.5% fee. Instant transfer. Visa and MasterCard available
Shopping
Items can be added to your shopping cart, by clicking on your child's initial next to an item. Either save and keep shopping, or save and proceed to checkout.
Then simply click "Place Order"at the checkout and you're done!
Your order will automatically go through to the school, and you will receive an email receipt confirming your payment or top-up!
See it in action
We have some tutorials on how to use the shop to help you get started, Simply click on the links below.
How to register - Click here
How to update details - Click here
How to purchase / pay - Click here
It's an easy one-stop shop for all your school costs. HAPPY SHOPPING!
KINDO INFORMATION FOR FAMILIES LEAVING BBS
School Leavers – notice re ezlunch / Kindo school shop
If your family is leaving our school and moving to another school that does not use ezlunch or Kindo for school payments, you need to close your account.
If you're not sure about the new school, log in, go to My Details and click on the list of schools, scrolling to find your new school. If your new school is NOT on the list, you will need to close your account.
Send an email to helpdesk@tgcl.co.nz requesting to close your account.
This request will need to:
1. Be emailed from your account email address
2. State the current balance on the account
3. Provide the bank account number for refunding the balance (or ask for it to be forwarded to the school)
Refunds and account closures will be actioned during January/February