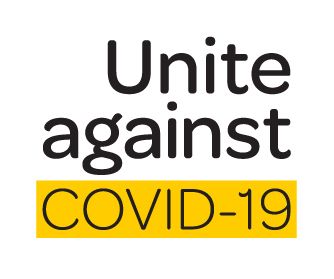 Dear Parents and Caregivers
Kia Ora Koutou

Alert Level 2

On Monday August 31, we move to Alert Level 2. This will stay in place until the Government reviews this on 6 September. It is safe for children and staff to attend schools. We have been preparing the classrooms and our systems to ensure we are able to minimise the risk of someone getting infected and ensuring we can identify and contact anyone who has been in close contact if someone in the school is infected.

The key messages are:
 Ensure people feeling generally unwell stay away from school
 Maintain physical distancing (students are not breathing or touching each other)
 Good hygiene practices
 Keep track of who is in school

First Day Back
To support the children please make sure their bag has a book bag, raincoat, lunch and drink bottle, and ensure their uniform is ready to go.
Teachers will be focusing on student well-being and reviewing good hygiene practices. Teachers will ensure students regularly wash and dry their hands, and to cough / sneeze into their elbows. Each classroom will have supplies of soap, paper towels, hand sanitiser, wipes and disinfectant spray. All surfaces will be cleaned daily.

Parents Onsite
MORNING DROP OFF
Students are not to arrive at school before 8.30am
We would ask that ONLY the parents of the NEW ENTRANTS in ROOM 1 and 2 come onto the school grounds. The only gate for these parents will be by the Office (Masterton Road) entrance. At this entrance, the parent (please only one per family) will be required to register before coming on site.
We ask parents to drop children off outside the gate. ALL other entrances will be for students only
AFTERNOON PICK UP
Students will be released at staggered times from August 31 to avoid congestion.
 Year 1 and 2 parents may come onsite from 2.45pm yet you must register with your classroom teacher. Children will be available for collection at 2.55pm from the classroom.
 Year 3 to 6 will be released at 3.00pm and are asked to be collected from outside the gates.
Parents and children are asked to leave the school site as soon as your child has been collected so we can register all people are off - site as part of our process.
It would be appropriate to talk about this with your child and make sure they know what their arrangements are for the end of the day.
Everyone coming into the school for a period of time, including parents, must sign a School Register or use the School QR Code. The COVID-19 App does not send data to us and therefore cannot replace our visitor register.
Adults onsite must use safe distancing practice (2 metre where practicable). At Alert Level 2, we would ask parents when at school to stay outside the classrooms.
Distance Learning The expectation is all students will be attending school at Alert Level 2. Distance Learning will only be available for students who are required to self-isolate due to Covid-19 or are vulnerable to serious illness. Please contact bbs@brownsbay.school.nz if your children are in these categories.

Physical Distancing
Students will be asked to stay away from each other so that they are not breathing on or touching each other. Teachers, to ensure students have their own space, have reviewed classroom seating. We will return to Team Assemblies and have markings on the ground by entrances to show correct distancing.
Stay home if sick
Parents are asked to keep sick children at home. Symptoms to look out for are a cold, head cold, blocked ears, cough, sneezing, sore throat, chills and a fever. No one with these symptoms should enter school. If a child is showing these symptoms then the parent will be asked to collect them from school.
School Lunches
School lunches will be available from Monday. The morning tea and lunchtime counter sales will not be available. EZI-lunch and Subway will operate as normal from August 30.
Teacher Meetings
We would ask that over the next two weeks parents do not ask for meetings with teachers before and after school. Teachers can be contacted by email.

Summary
I would like to acknowledge the Browns Bay School Community for their patience and positive attitude over the past two weeks. Teachers, have worked very hard to provide Distance Learning over Alert Level 3 and maintain communication with families. The students have given their best in a trying situation.

I look forward to everyone being back at school.

Regards
Peter Mulcahy
PRINCIPAL
亲爱的家长,大家好!

8月 31 日,下周一,我们将进入疫情 2 级防控。 师生们可以安全地返校复课。我们已对桌
椅设施重新摆放,学校各项活动做出新的调整和安排,以确保将师生返校后病毒感染的风险
降到最低。同时,学校将 严格 登记 所有进入校园的人士,以防 万一出现疫情时 能联系到
所有密切接触者。

疫情防控重要规章
 如感不适,请留在家中。
 与他人保持适当的身体距离 (学生之间不要互相触摸 ,不进入其他人的"呼吸区域")。
 保持良好的卫生习惯。
 登记所有到校人员。

返校第一天
请提醒并辅助孩子准备好所有上学所需物品:校服,家庭作业袋(低年级),雨衣,午餐和
水瓶。
老师会重点强调并提醒学生保持正确的卫生习惯,勤洗手,打喷嚏咳嗽时用手肘捂住口鼻等。
每个班级都备有洗手液,纸巾,消毒液以及教室清洁消毒用品。专业 清洁 人员会每天消毒桌
面。
学生接送
及家长进入校区指示
早上上学
学生请务必在
8 点半之后到校。
学校仅限

1 班和 2 班( Room 1 和 Room 2 )送学生的家长 ,经由学校办公室所在入口 登记后
进入校园。

其他家长请将孩子送到校门口,学生自己入校,家长不进入校区。除校办公室所在入口允许
有特殊情况的家长登记入内,学校其他入口仅限学生进入。


下午放学
学校将继续沿用之前的错峰放学的安排,具体如下:
学校将继续沿用之前的错峰放学的安排,具体如下:
 1年级和年级和2年级家长可在年级家长可在2;45之后登记进入学校,在教室门口等候,学生之后登记进入学校,在教室门口等候,学生2:55分放分放学。学。
 3-6年级,年级,3点放学,家长请在校门口点放学,家长请在校门口等候等候。。
放学后,请勿逗留,学生和家长请尽快离开,以便学校清点离校人员。
放学后,请勿逗留,学生和家长请尽快离开,以便学校清点离校人员。
请家长与孩子商量好各自的接送安排。
请家长与孩子商量好各自的接送安排。
校方请所有需要进入校区内人员,务必

校方请所有需要进入校区内人员,务必在学校登记在学校登记表表登记或登记或手机手机扫描官方扫描官方二维码二维码登记登记。。COVID19手机登记软手机登记软件件现未对学校发送登记数据现未对学校发送登记数据,,不能取代校方登记系统,希望大家理解并不能取代校方登记系统,希望大家理解并予以配合。予以配合。
进入校园后,请保持
进入校园后,请保持22米社交距离。家长不得进入教室。米社交距离。家长不得进入教室。
远程在线学习
远程在线学习
远程学习
远程学习资料资料仅提供给需仅提供给需自我隔离或自我隔离或因因健康健康原因原因无法到校的学生。如有无法到校的学生。如有此类此类需要,需要,请发邮件请发邮件到到bbs@brownsbay.school.nz 联系,学校会给予安排。

社交距离
学校要求到校学生保持适当的身体距离,这包括
学校要求到校学生保持适当的身体距离,这包括学生间不互相触摸学生间不互相触摸,不进入其他人的"呼吸,不进入其他人的"呼吸区域"。区域"。教室内桌椅重新教室内桌椅重新摆放摆放以确保学生的以确保学生的私人私人空间空间。室内地板做好标记,。室内地板做好标记,提醒学生保持适提醒学生保持适当的距离。学校按年级组召开例会当的距离。学校按年级组召开例会。。

如感不适,请勿到校
如学生感到不适,请务必留在家中休息。如学生出现感冒,头疼,
如学生感到不适,请务必留在家中休息。如学生出现感冒,头疼,鼻塞,打喷嚏,咳嗽,嗓鼻塞,打喷嚏,咳嗽,嗓子疼,畏寒子疼,畏寒或发烧,请勿到校。在校期间,学生出现上述任何症状,学校会致电家长或发烧,请勿到校。在校期间,学生出现上述任何症状,学校会致电家长要求接要求接回家中休息,直到症状消失。回家中休息,直到症状消失。

午餐预定
学校午餐室自
学校午餐室自下下周一起周一起,,仅接受午餐预定,仅接受午餐预定,不对不对外外开放贩卖开放贩卖,预定的午餐会在规定时间送发,预定的午餐会在规定时间送发到各班。到各班。EZI lunch和和Subway订餐于订餐于8月月30日起恢复正常。

约谈老师约谈老师
请勿在复课后的两周约谈老师,如有任何问题,请邮件联系沟通。
请勿在复课后的两周约谈老师,如有任何问题,请邮件联系沟通。
校方对您在过去两周的耐心
校方对您在过去两周的耐心配合与积极支持表示感谢配合与积极支持表示感谢!! 并感谢老师们在疫情隔离期间的辛并感谢老师们在疫情隔离期间的辛勤工作勤工作。孩子们也非常努力适应。孩子们也非常努力适应疫情给大家带来的挑战。疫情给大家带来的挑战。小别重逢,期待已久!小别重逢,期待已久!
此致,

校长校长Peter Mulcahy