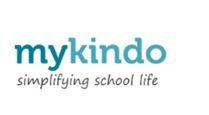 2023 STATIONERY ORDERS
Educational Essentials Stationery Packs - Will Be On Kindo From 19 December 2022!
After school finishes for 2022, your 2023 school stationery packs can be ordered through our Kindo online school shop! It's open 24/7 so you can make your purchase at a time that works for you.
Stationery lists are ordered according to the main Year Group your child is in.
From 19 December 2022, you will Click here to login or register and place your 2023 stationery orders.
Click here for more information on how to make a stationery order through KINDO.
ALL Online School orders made before 26 January 2023 will be delivered DIRECT TO THE SCHOOL for distribution to your child when school starts
Stationery lists can also be viewed on the Stationery Page of the BBS website after 19 December 2022.
Need assistance? Call the Kindo helpdesk on freephone 0508 4 KINDO (0508 454 636)
or email hello@mykindo.co.nz.