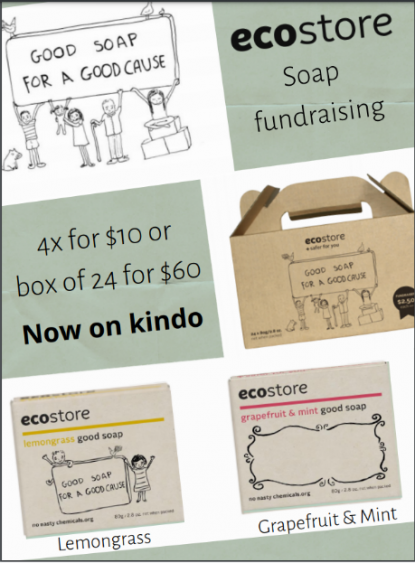 ECOSTORE SOAPS
Help us fundraise for the school and do something great for the environment with Ecostore Good Soaps!
The 80g Ecostore soaps are excellent value and selling in packs of:
4 soaps for $10;

Box of 24 for $60.
These are beautiful soaps, free of nasty chemicals and with two lovely fragrances.
Grapefruit & Mint

Lemongrass
We want to make it super easy for you, so we have uploaded the purchase options onto Kindo and there are some samples in the office for you to check out. You can buy some for yourself or sell to family members, work mates, friends, and neighbours.
Our fundraising drive runs from Thursday 20th May - Thursday 3rd June. You will receive your soaps the following week.
Fundraising activities like this make an important contribution towards improving the experience our children have at Browns Bay school.
Thank you for your support!